Raspberry Pecan Oatmeal
Most people consider oatmeal a four letter word…except it has seven letters.  But it doesn't have to be this way!  Oatmeal can be delicious, and it's full of health benefits, such as supporting heart health.  Oatmeal is a very versatile food.  You can add just about anything to it, including your favorite flavors!  This is a great recipe to get you started!
Raspberry Pecan Oatmeal
Ingredients:
3 cups oatmeal
5 cups water
1/4 teaspoon salt
1 1/4 cup frozen raspberries
1 1/4 cup chopped pecans
2 tablespoons pure maple syrup
1 teaspoon cinnamon
1/4 teaspoon nutmeg
1 teaspoon vanilla
Milk for serving (optional)
NOTE: Other than the maple syrup, there's no sugar in this recipe.
6 – 8 servings, 395 calories, 19.7g fat, 49.7g carbohydrates, 8.3g protein
1.  Add the water to a medium sized pot and turn the heat to high.
2.  Add the salt and the oatmeal once the water reaches a rolling boil.
3.  Reduce heat to simmer and cook for five minutes.
4.  Remove from heat, stir, and let sit for five minutes.
5.  Add the FROZEN raspberries to the oatmeal and mix gently.  Set aside.
6.  Roughly chop the pecans, and add to a small or medium sized sauce pan.
7.  Add the maple syrup, cinnamon, and nutmeg.  Cook on medium heat until the syrup has reduced (about 5 minutes.)
8.  Add the vanilla to the pecan mixture.
9.  Top the oatmeal with the pecan mixture, and enjoy.
What's your favorite oatmeal topping?  Let us know in the comments section!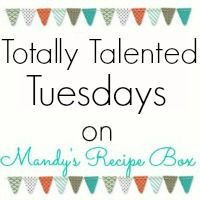 Crystal is the founder of Simply Playful Fare. She has been in the kitchen for as long as she can remember. She has a degree in English with an emphasis in creative writing.
---
---